The new supplier to Port & Marine Industry
About Us
The company
ONEARC was founded in 2017 as a consultancy firm specialized in product development for the Port & Marine Industry. The company was founded on the owner's vast experience from the field and the combined knowledge of both civil and naval engineering.
A supplier of special equipment
ONEARC has grown into a product supplier of special equipment for ship and cargo handling in ports and onboard vessels. Although the consultancy services still is an important part of the operation, the main business is product deliveries.
Service and maintenance
ONEARC can be the partner from concept stage all the way to installation. Once the equipment is in operation ONEARC continues supporting their customer with service and maintenance.
Business relations
ONEARC is focusing on building long term business relations and wants be around the customer, supporting them to improve efficiency and profitability of their cargo handling operations.
The future
Looking ahead, ONEARC will continue to grow, focusing on delivering high quality products and services to the marine and port industry. Our goal is to be the preferred supplier for specialized hydraulic and electrical driven equipment, for handling of ships in ports and for facilitating efficient cargo movements and logistics between shore and ship.
Our experience
ONEARC combines the merits and capabilities of its owners and partners. The owner of the company has a long and proven track record in this trade and every person involved in the management of the company has at least 15 years' experience from relevant positions in the industry.
Let's Start a Conversation?
Archive
Many things are happening at ONEARC
We keep you updated on some of the things that are circling around us. News archive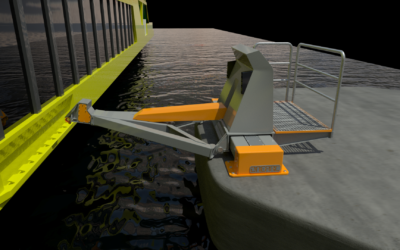 ONEARC has signed an order with Holland Shipyards for the supply of two fully automatic moorings "ONE:MOORE200". The order includes an option for another 4 units. The moorings will be used on...
read more